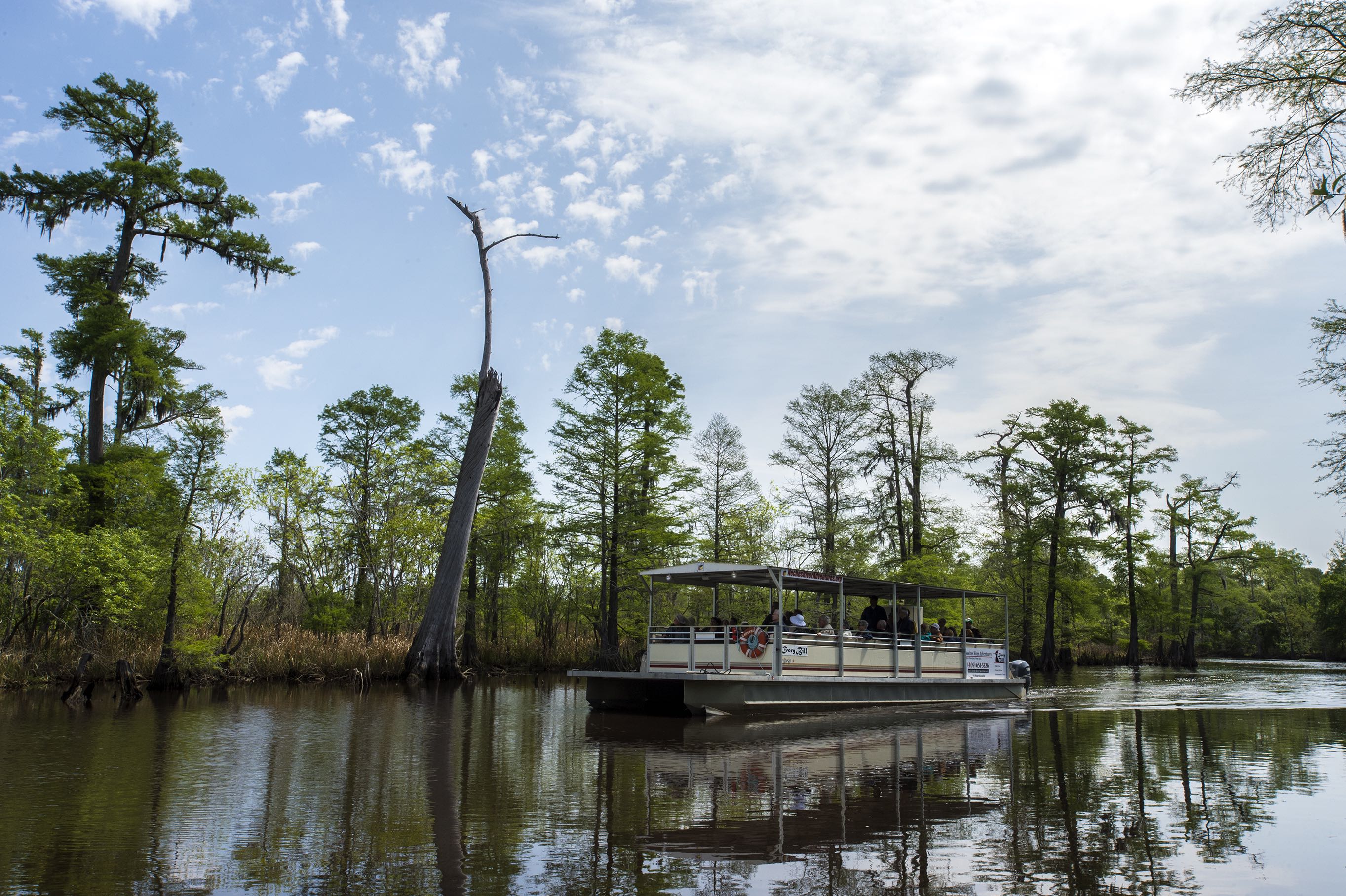 The Ivory Bill on the Neches River in the Big Thicket National Preserve
Call for Reservations or Information: 409-651-5326
A Local Treasure
Enjoy a leisurely trip on the ecologically diverse Neches River. The Neches has been called "The Last Wild River" in east Texas. Our comfortable, open boat, the Ivory Bill, allows us to showcase this beautiful river with its unique ecosystem and dense bottomland forests of hardwoods and pine trees.
The Neches is home to more than 200 tree species, 47 mammals, 300 birds and many reptiles and amphibians. As you view nature at its best, we will relate to you the history of the river and its vast and diverse ecosystems.
Public Tours on the Neches River
Most tours now depart from historic Colliers Ferry Park, 5390 Pine St. Beaumont, TX
Reservations are required.
Regular Weekly Tours: March through November
Charter cruises may be scheduled throughout the year.
More than just a boat ride. . . an adventure for all ages!
---
"The Ivory Bill" is available for:
Field Trips
Corporate Meetings
Social Events
Nature Classes
And much, much more!
Also available for tours in conjunction with other area museums and points of interest.
Contact us for pricing and excursion information.
Proceeds benefit the Big Thicket Association, a 501(c)3 non-profit organization.
For tour information and reservations, call (409) 651-5326.